OUR COMPANY
Ong & Company is a professional accounting, tax, and advisory services firm. Headquartered in Corporate Woods in Overland Park, Kansas, we serve clients across the United States.
OUR TEAM
Our team has been helping businesses and individuals minimize tax expenses and maximize income since 1982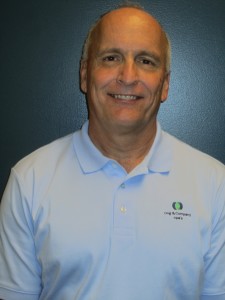 Richard Ong, CPA
Richard Ong was born and raised in the Kansas City area and graduated with honors from the University of Notre Dame in 1977, earning a Bachelor of Business Administration degree with a concentration in Accounting. He has been a Certified QuickBooks Advisor for 15 years and is the Firm's lead instructor for QuickBooks training.
After joining the international accounting firm of Coopers and Lybrand (now PricewaterhouseCoopers), Richard successfully completed the certified public accountant examination in 1977. He now holds current permits to practice in the states of Kansas and Missouri.
Ong struck out on his own in 1982 and his private practice has grown to include over 1,000 individuals and businesses concentrated primarily in the greater Kansas City area. He maintains primary client contact responsibility for each and every client to maintain the high quality standards of the Firm.
Email: rong@ongandcompany.com 
Nick Ong, CPA
Nick earned his undergraduate degree from the University of Kansas in 2007, graduating with honors from the KU School of Business with a Bachelor of Science in Business with a concentration in Finance. Nick obtained his Master's degree in Business Administration from the University of Notre Dame in 2010. He graduated Magna Cum Laude from the Mendoza College of Business with MBA concentrations in Corporate Finance, Consulting, and Business Analytics.
Prior to joining Ong & Company, Nick spent five years in public accounting with Ernst & Young where he specialized in advising Controllers and CFOs on strategic alignment, cost reduction, and performance improvement initiatives. He has worked with executives at Koch Industries, Cigna, Xerox, Bunge, L-3 Communications, and the United States Postal Service to assist with improving the efficiency and effectiveness of Finance & Accounting operations. Nick worked as a Management Consultant at Accenture and a Corporate Accountant at CenturyLink (formerly Embarq) before his time at Ernst & Young.
Nick completed the Uniform Certified Public Accountant Examination in 2014 and holds permits to practice in the states of Kansas and New Hampshire.
Email: nong@ongandcompany.com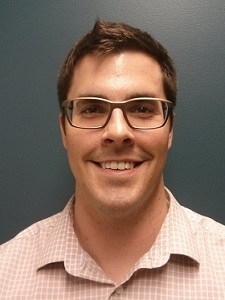 Zachary Davis, Senior Accountant
Zachary earned his master's degree in accounting from the University of Kansas in 2014. At present, he has completed two of the four sections of the CPA exam and expects to complete the remaining two sections this Fall.
Zachary has completed the training and testing required to be an Intuit Certified QuickBooks Professional Advisor.
Email: zdavis@ongandcompany.com